Instead of engaging in hilarious masochistic feats with his fellow "Jackass" jackasses, the reality television personality known as Steve-O has lately been devoting himself to using his uniquely retarded talents to raise awareness of the plight of SeaWorld's resident Orca whales. The whales, like King Kong before them, are imprisoned for the entertainment of humans, who ultimately kill them.
Last year Steve-O got into trouble for defacing a SeaWorld freeway sign, changing "SeaWorld Drive" to "SeaWorld Sucks" — a variation on the culture-jamming tradition of "billboard correction."
Recently, however, Steve-O ratcheted up his SeaWorld protest a few notches, by climbing a 100-foot crane in Hollywood, atop of which he inflated a huge whale-shaped balloon on which he wrote — you guessed it — "SeaWorld Sucks." He also set off some fireworks for good measure. Of course, the proceedings were all video recorded so the moment could be preserved for posterity and YouTube.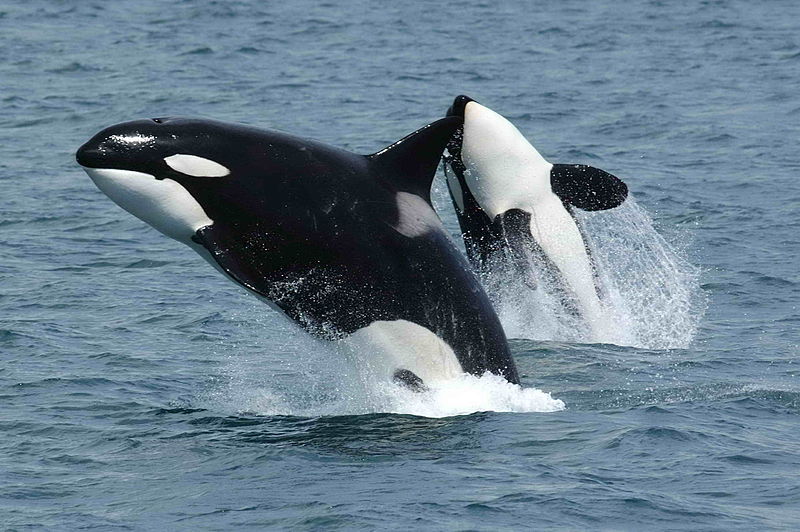 Dozens of firefighters and emergency personnel converged on the hijacked crane, to prevent Steve-O from harming nobody. As a thank-you gift for risking his life to protect some of the world's most magnificent creatures, he was sentenced to 30 days in jail and fined about $14,000.
In summing up his act of dissidence, Steve-O took to social media and wrote: "Considering I've become a clean and sober, dog-rescuing vegan, I must say I'm ready to go to jail — not just because it will bring so much attention to the plight of orcas in captivity, but because it's nice to let people know I haven't lost my edge. What can I say, I'm a jackass. My whole crane-climbing, fireworks debacle really turned out to be pretty meaningful in the end, too. I mean, if your goal is to make a statement about captivity, you may as well get yourself locked up!"
Americans could learn a lot from a jackass.
Sources: